Mohamed Sadiq Breaks the State Record with a 2287 lb. Pumpkin at 2022 California weigh off
---
Mohamed Sadiq Wins the 2022 Weigh-Off with a 1905 lb. Pumpkin
---
Ross Bowman Breaks the State Record with a 2147 lb. Pumpkin at
Hee Haw Farms 2021
About Us
Newsletter
Here's some information about our newsletter
Merchandise
We have T-shirts, stickers, and more avaiable. All proceeds go towards supporting the club!
Coming Soon
Pumpkinisms
The sayings of a true pumpkin grower
How to Grow
Ever wonder what goes into growing such a giant gourd? Learn more about how to grow a giant pumpkin here
Extreme Uses
Ever wonder what happens to a giant pumpkin? Check out these cool links to learn more.
"This is competitive pumpkin-growing and its practitioners call it alternately a sport and an addiction."

- UGPG
UGPG
"In The News"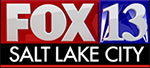 Salt Lake City UT - Sept 23, 2022
---

Salt Lake City UT - Sept 15, 2022
---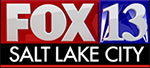 Salt Lake City UT - Nov 23, 2021
---

Logan UT - Oct 5, 2021
---

Idaho Falls, ID - Sept 28, 2021
---

Logan UT - Sept 28, 2021
---

Western Magazine - Sept 27, 2021
---
National Radio - Sept 27, 2021
---

West Valley UT - Sept 26, 2021
---

Salt Lake City UT - Sept 25, 2021
---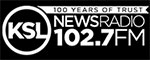 Salt Lake City UT - Sept 24, 2021
---

National News App - Sept 24, 2021
---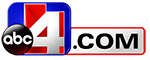 Salt Lake City UT - Oct 30, 2020
---

National - Oct 11, 2020
---